zkBob Privacy App is on Optimism!
zkBob is now deployed to Optimism. Multichain, private, stablecoin transfers with zkBob.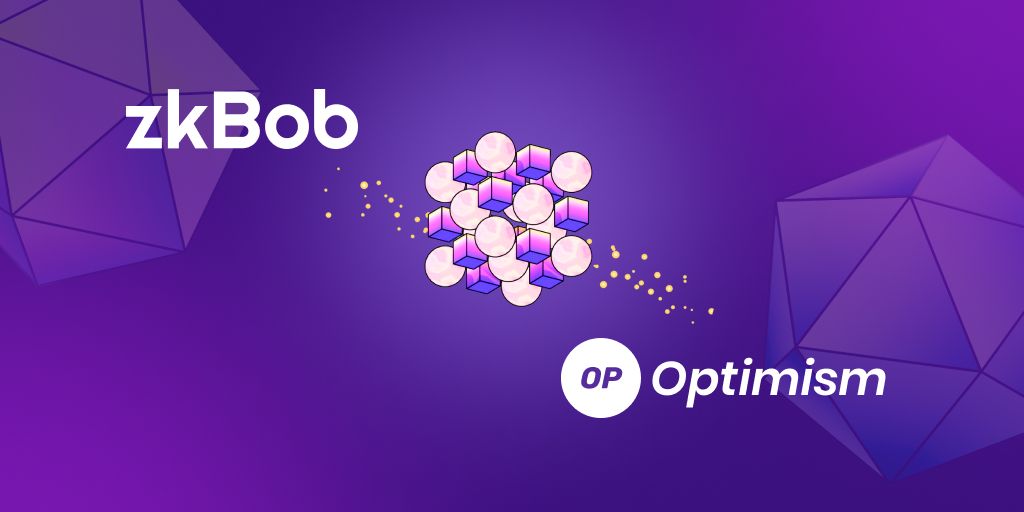 And to celebrate, 20 $100 BOB gift cards are up for grabs 🙌
zkBob has gone multichain! With the success of the first deployment on Polygon, zkBob has expanded into the Optimism L2 ecosystem. This gives zkBob senders and receivers an additional option when electing to transfer BOB privately.
Switching networks only requires pressing the icon and choosing Optimism from the dropdown network.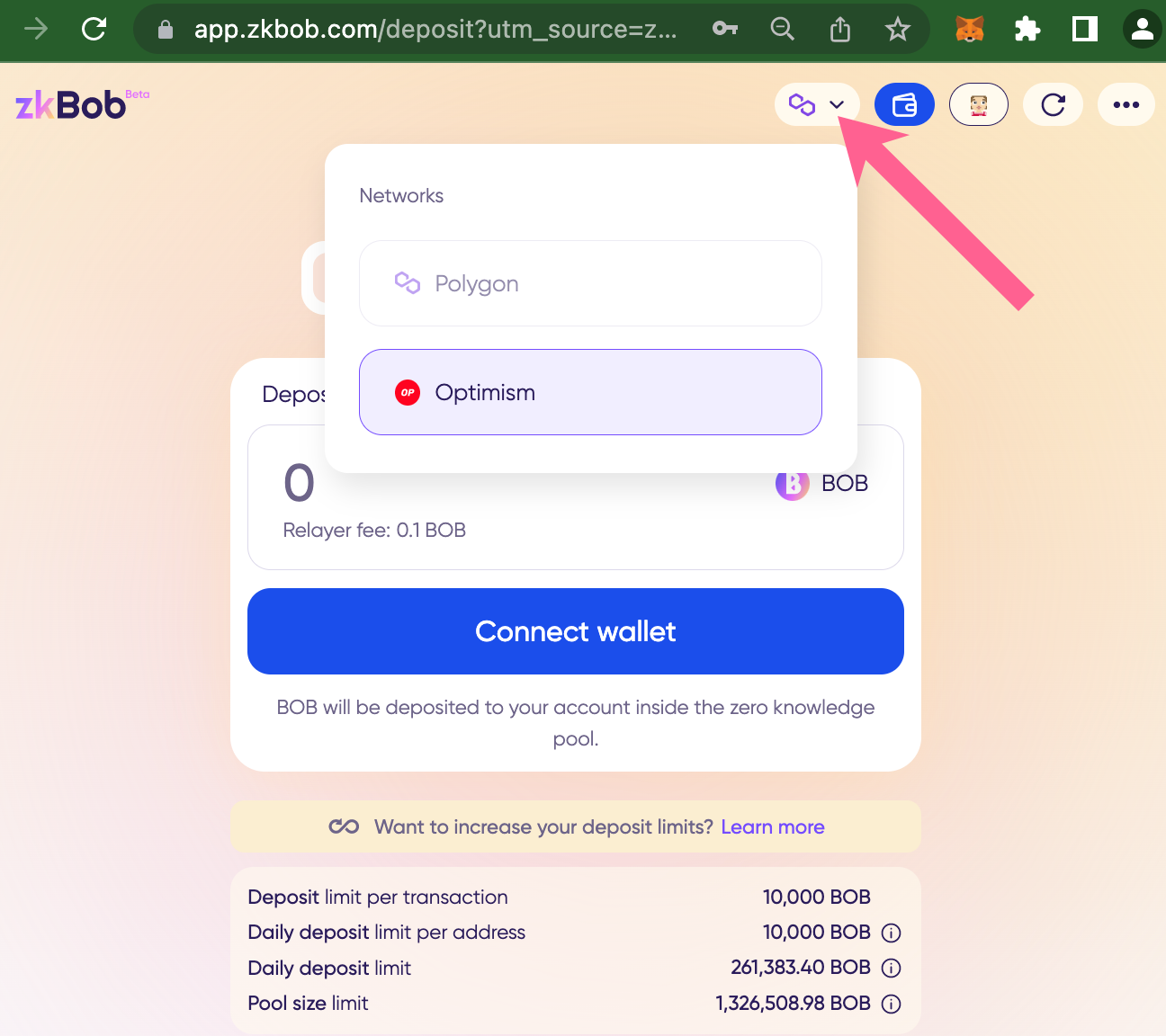 Once connected, a new table will display Optimism specific deposit and pool size limits. Note that the Optimism Pool size is 10M BOB, 5x the size of the current Polygon Pool!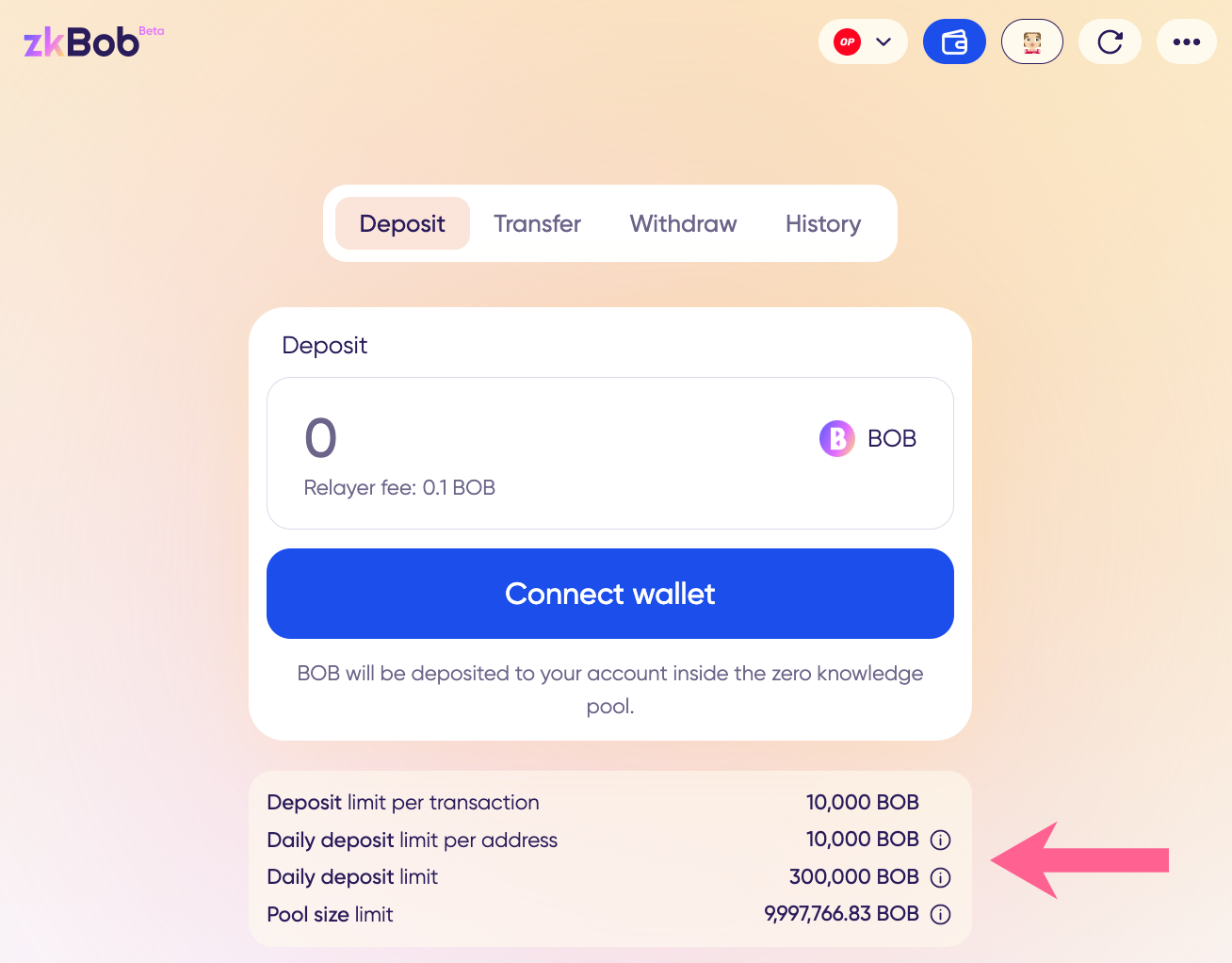 The Optimism zkBob experience is nearly identical to the Polygon experience with a few minor differences.
Transaction fees on Optimism are currently $0.5 BOB per transaction. This includes deposits, transfers and withdrawals. Dynamic fee calculations are in the works which will help lower fees during less congested periods.
Withdrawals can be sent to any wallet, but do not currently include additional ETH on withdrawal. This feature is in development and will be added soon.
What about that $100 BOB?
Right! 20 gift cards worth $100 BOB each will be raffled out to early adopters. What do you need to do? Simply deposit any amount of BOB into zkBob on Optimism! Any wallet that completes a deposit by May 11, 5pm UTC will be eligible for the raffle.
Following the deadline, 20 wallets will be randomly selected to receive $100 in BOB. The gift cards will be distributed as NFTs, each containing a unique code that is redeemable through the zkBob app.
It's that easy! Check out zkBob on Optimism and we look forward to your feedback. As always you can contact the zkBob team through telegram with any questions or ideas.
And, if you want to receive news early and in right to your inbox, be sure to subscribe to this newsletter!
💛 The zkBob Team