Privacy and DeFi: zkBob April DeFi Updates
DeFi updates for the BOB protocol from April 2023.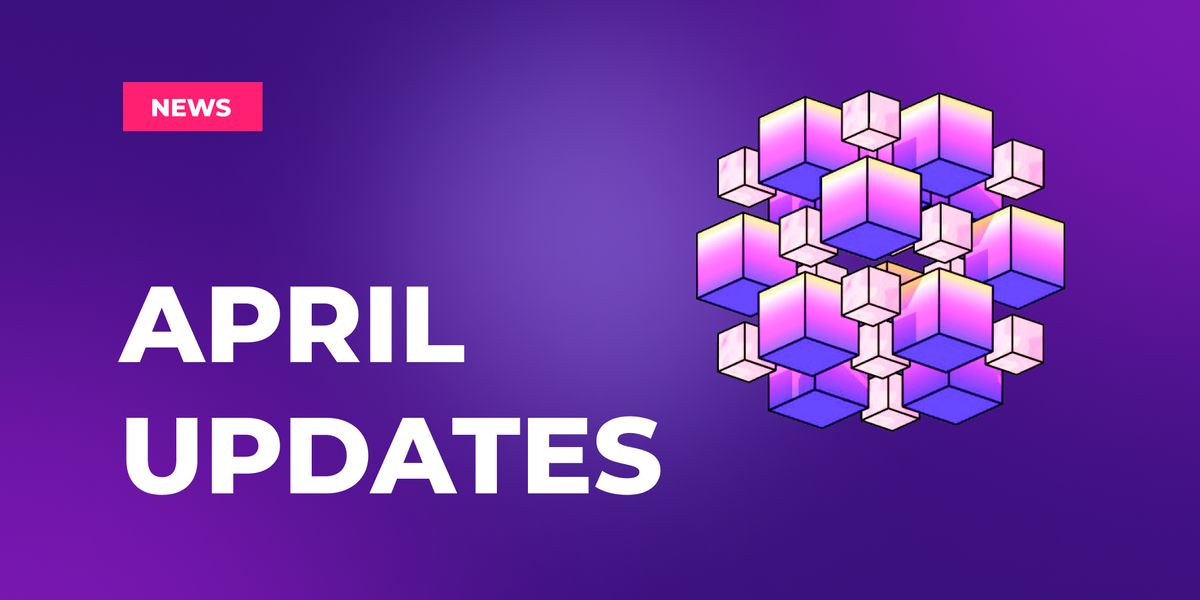 BOB and zkBob continue to make inroads into the world of DeFi. Below are a few quick highlights from April 2023.
1) BOB is now on Arbitrum
The BOB stablecoin is currently accessible on five chains and can be exchanged, converted, and transferred between Ethereum, BNB Smart Chain, Polygon, Optimism, and Arbitrum. Keep an eye out for upcoming integrations on Arbitrum in the near future!
2) Wombat Exchange Integration
Speaking of integrations, Wombat is now launching on Arbitrum and BOB is joining the party! 🥳 Take a look at the Wombat exchange, where you can exchange and stake your preferred stablecoins: https://app.wombat.exchange/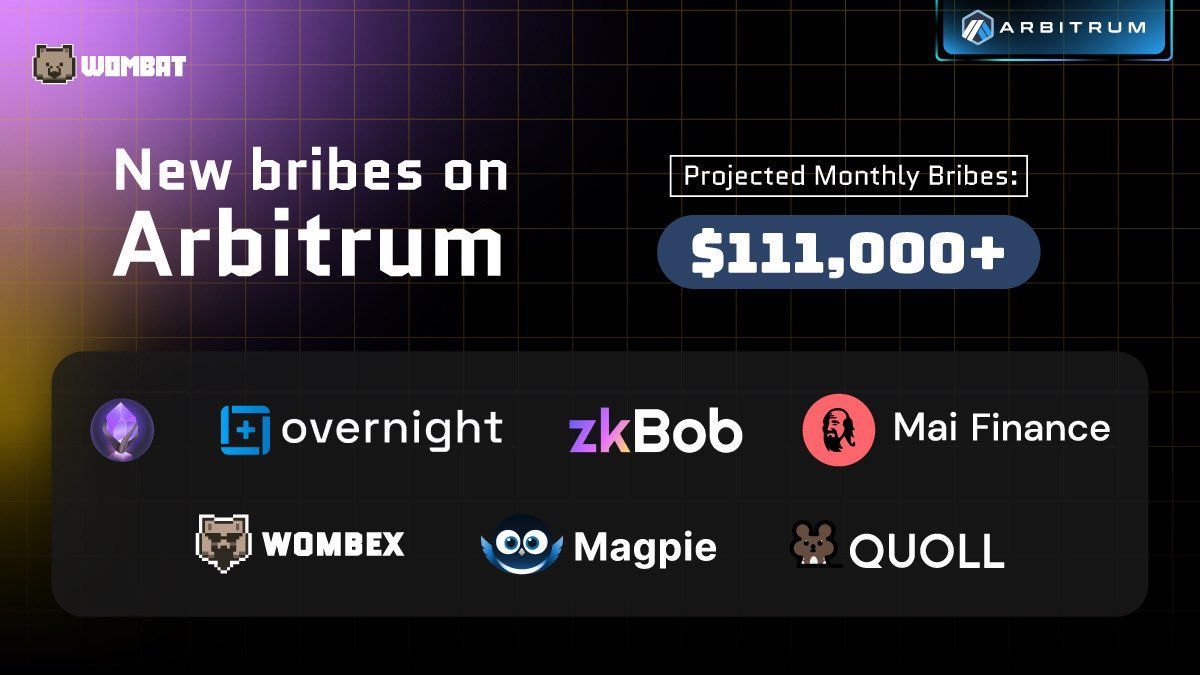 Want a boost? BOB holders can boost rewards by providing liquidity in several different ways.
The boosted BOB pool on Wombex
On Magpie
On Quoll
3) BOB on Velodrome
We're thrilled to share that BOB is now available on Velodrome - the top trading and liquidity platform on Optimism. The BOB pools are already gaining significant depth 🏊🏼 at https://app.velodrome.finance/

4) BOB on Kyberswap
The latest BOB KyberSwap campaign is in full swing. We had a fantastic AMA on Twitter Spaces with the KyberSwap team last Wednesday, where we addressed community questions about liquidity, future plans, and borrowing BOB.
Interested farmers 🧑‍🌾 should check out the KyberSwap farms on Polygon and OP for some bountiful BOB harvests!
5) BOB CDP Preview
We're pleased to announce that the BOB CDP app is nearly complete! After it goes live, you'll be able to use a carefully selected assortment of Univ3 LP positions to create and borrow BOB from your LPs. While we put the finishing touches on it, take a look at this sneak peek 👀.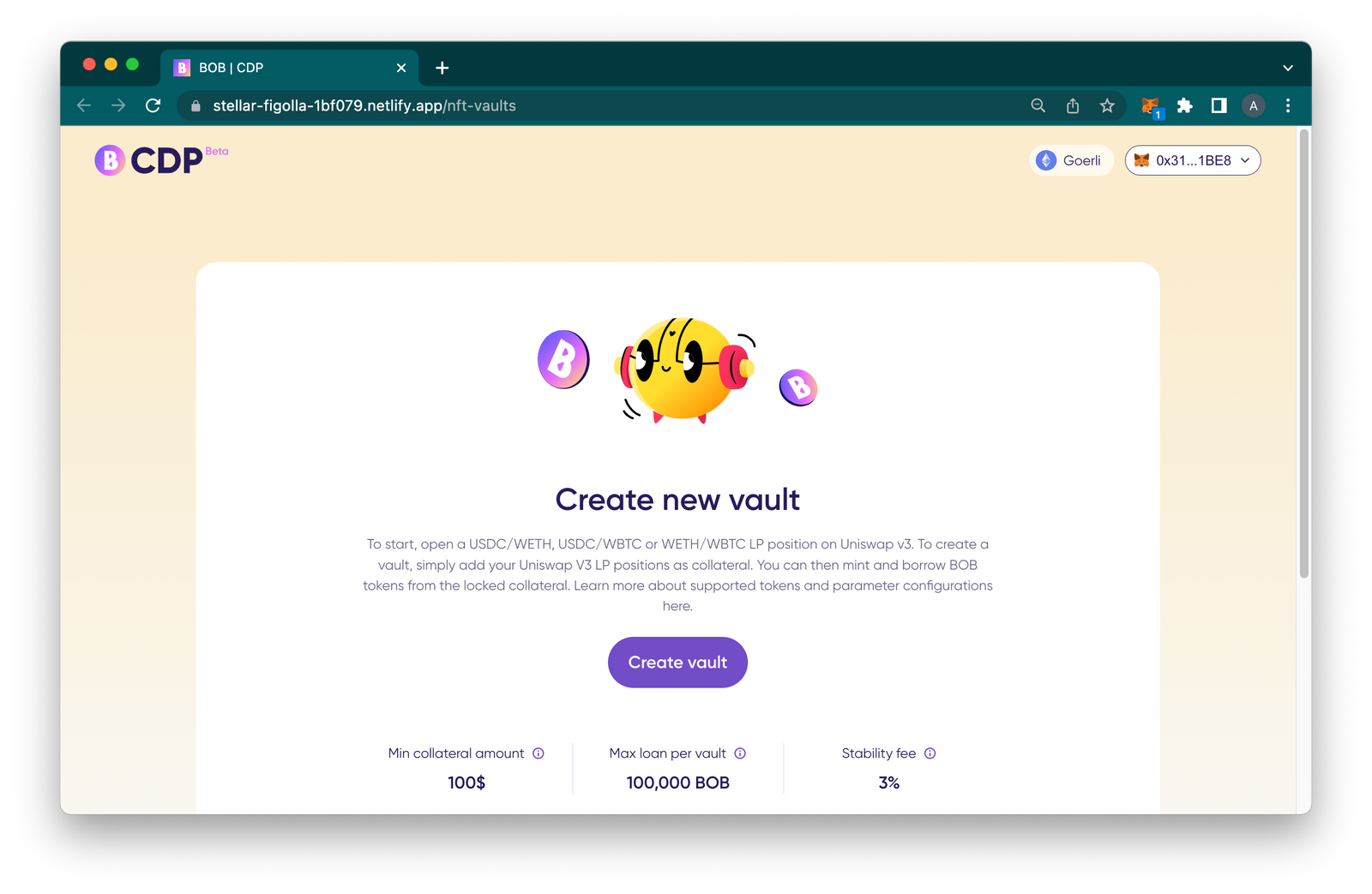 A version of this post titled BOB DeFi 5 originally appeared on Mirror on April 7, 2022.