zkSNARKS Explained: How zkBob Achieves Anonymity in Blockchain Transactions
One secret, countless possibilities: zk-SNARKs let you prove you know the answer without revealing it!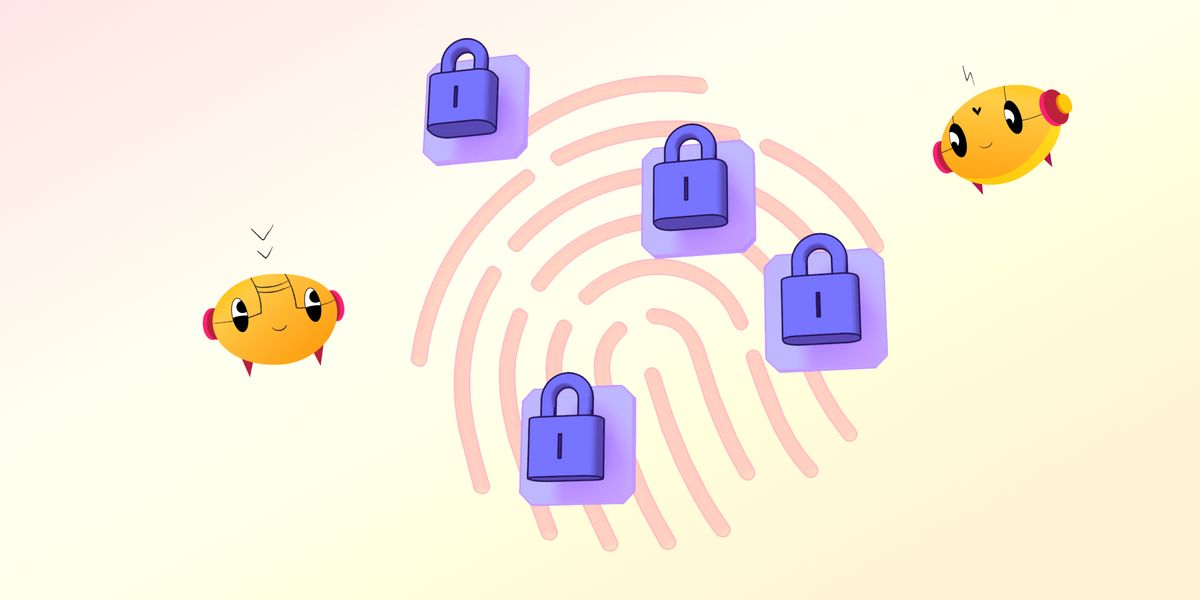 Community Guest Post
One secret, countless possibilities: zk-SNARKs let you prove you know the answer without revealing it!
Blockchain technology, renowned for its security and interoperability, inherently offers only pseudonymity, not true anonymity. The design champions transparency, but this openness can inadvertently expose users' financial profiles. Contrasting the default privacy of traditional finance, blockchain's transparency can sometimes be exploited for surveillance by various entities. As new solutions emerge to enhance transactional privacy on blockchains, they often become magnets for illicit activities, hindering the development of genuine private transfers. Striking the right balance between transparency and privacy is pivotal for the broader adoption of web3.
Introduction to Zero-Knowledge and zk-SNARKs
In the realm of cryptography, the concept of zero-knowledge plays a pivotal role. At its core, zero-knowledge proofs allow one party (the prover) to demonstrate to another party (the verifier) that they possess specific knowledge without revealing the actual information. This seemingly paradoxical idea has profound implications, especially in scenarios where privacy and security are paramount. Imagine being able to prove you know a secret password without ever disclosing it, or verifying a transaction without exposing its details. This is the power of zero-knowledge.
zk-SNARKs
Building on the foundation of zero-knowledge is zk-SNARKs, which stands for "Zero-Knowledge Succinct Non-Interactive Argument of Knowledge." This protocol amplifies the basic principles of zero-knowledge by introducing properties like succinctness, non-interactivity, and of course, zero-knowledge.
Succinctness ensures that proofs remain incredibly concise, a feature that's invaluable in real-world systems where even minor delays can be detrimental.
Non-interactivity streamlines the process by eliminating the need for back-and-forth communication between the prover and verifier once the proof is generated.
Zero-knowledge remains at the heart of zk-SNARKs, ensuring that while knowledge can be proven, the specifics remain concealed, preserving privacy.
The true allure of zk-SNARKs lies in their practicality. They're not just a theoretical construct but a very tangible protocol. Their brief proofs and rapid verification times mean they can be effortlessly integrated into existing systems. In a world where even latencies as short as 100 or 200 milliseconds can hinder performance, zk-SNARKs stand out due to their exceptional speed and efficiency. They're not just fast; they're usable, making them a prime choice for various real-world applications.
Applications - Privacy vs. Scalability
zkSNARKs can be harnessed for two primary purposes: ensuring privacy and enhancing scalability in blockchain systems. While both are crucial, many protocols in the blockchain space are currently prioritizing scalability over privacy. This is because as blockchain networks grow, ensuring fast and efficient transactions becomes a pressing concern. However, the inherent capability of zkSNARKs to provide privacy opens multiple usecases in web3 such as Private transfers, Private ID, Private voting, Private DeFi, and Private Computation.
Why Financial Privacy Matters
In the evolving digital landscape, concerns about surveillance capitalism in web2 platforms have sparked interest in alternative systems like web3. Financial privacy in web3 isn't just about concealing assets; it's about safeguarding personal data, defending against cyber threats, and preserving dignity and autonomy. In platforms like Ethereum, where every transaction is transparent, the urgency for privacy is accentuated.
Enter zk-SNARKs. While they hold theoretical significance, their potential in addressing web3 challenges is vast. They pave the way for innovations like zkBob, which is spearheading the implementation of private transfers. Furthermore, zk - SNARKS holds promise for future applications, such as protecting against Miner Extractable Value (MEV) and shielding trading strategies in DeFi.
Leveraging zk-SNARKs: zkBob's Approach to Private Transfers
zkBob is a prime example of how zk-SNARK technology can be seamlessly integrated into web3 platforms to facilitate private transfers. By leveraging the principles of zk-SNARKs, zkBob ensures that transactions are not only verified but also remain confidential, preserving the privacy of its users.
zkBob's recent innovation, Private Payment Links, is a testament to its commitment to user-centric privacy. Users can effortlessly generate a private payment link within their zkBob account and share it across platforms. The recipient, without needing a zkBob account, can click the link, connect their wallet, select a token, and transfer. This not only ensures transactional privacy but also offers unparalleled convenience, making private web3 payments as simple as sharing a link.
Balancing privacy with compliance, zkBob has also integrated features like KYC and withdrawal limits. This ensures that while users benefit from private transactions, the platform remains shielded from potential misuse.
Closing thought
Zero-knowledge proofs could redefine web3 services, placing unparalleled privacy and control directly in users' hands. With platforms like zkBob simplifying private transfers, the adoption of web3 becomes inevitable even for the non-tech-savvy. As applications in Private ID become more robust, they lay the foundation for private transfers that ensure illicit activities are kept at bay, striking a balance between user privacy and security.